When you are providing goods and services to customers, it becomes necessary to get feedback in order to know whether they are liking it or not. There are different ways to get Customer Feedback like email, SMS, kiosk, online and offline feedback.
These days, Website Feedback is gaining more importance due to increased internet usage and website browsing by people. People even judge a business through its website. Researches suggest that 57% of internet users say they won't recommend a business with a poorly designed website on mobile.
Not only this, people often visit websites and provide their Customer Feedback through online reviews. So why not yourself ask them for feedback on your official website? Let's jump into what Website Feedback is.
Start Collecting Visitor Feedback Today
Sign up for Zonka Feedback and start asking your users what works for them (and doesn't) on your website.
What is a Website Feedback?
A Website Feedback is information about the feelings and perceptions of the customers regarding their experience with your products, services and brand collected with the help of surveys on your website.
People often share their feedback in the form of reviews and comments on the internet. BrightLocal's local consumer survey shows that 91% of consumers between the age of 18 to 34 are big believers of online reviews, trusting them as much as personal recommendations.
Imagine you are running a business but you do not consider it necessary to collect Website Feedback. You try to provide good quality products and superior services to your customers but somehow you were not able to satisfy some of the customers.
The customers who had a pathetic experience wanted to share their views but because they could not find any good platform for this purpose, they shared it on social media platforms and it went viral. And before you could do anything, it ruined your hard earned goodwill and reputation in the market. How would you feel? Of course, typically bad!
So why not provide them an option to share their feedback on your own website so you can timely look into their issues and resolve them before it gets too late! Let's learn how you can take Website Feedback.
Taking Website Feedback
The one and only way to take feedback from your customers is to survey them. With the help of an effective Website Feedback Software, you can easily gather Customer Feedback on your websites through Website Surveys and use them for your convenience.
Website Survey Software and Apps enable you to customize your surveys and capture data through mobile-responsive website surveys. You can get survey results instantly and track online feedback in real-time. There are different types of website surveys you can choose to gather.
Types of Website Survey
Embedded Surveys on Webpages
Web Feedback Popovers
Web Feedback Buttons
Contact forms on website
Let's dive into each to know more about them.
1. Embedded Surveys on Webpages
With the help of Website Feedback Software, you can embed surveys on your website and specific web pages to get feedback from your customers and website visitors. Once embedded, the web survey would be a part of your webpage and the customer can fill it out to share their feedback.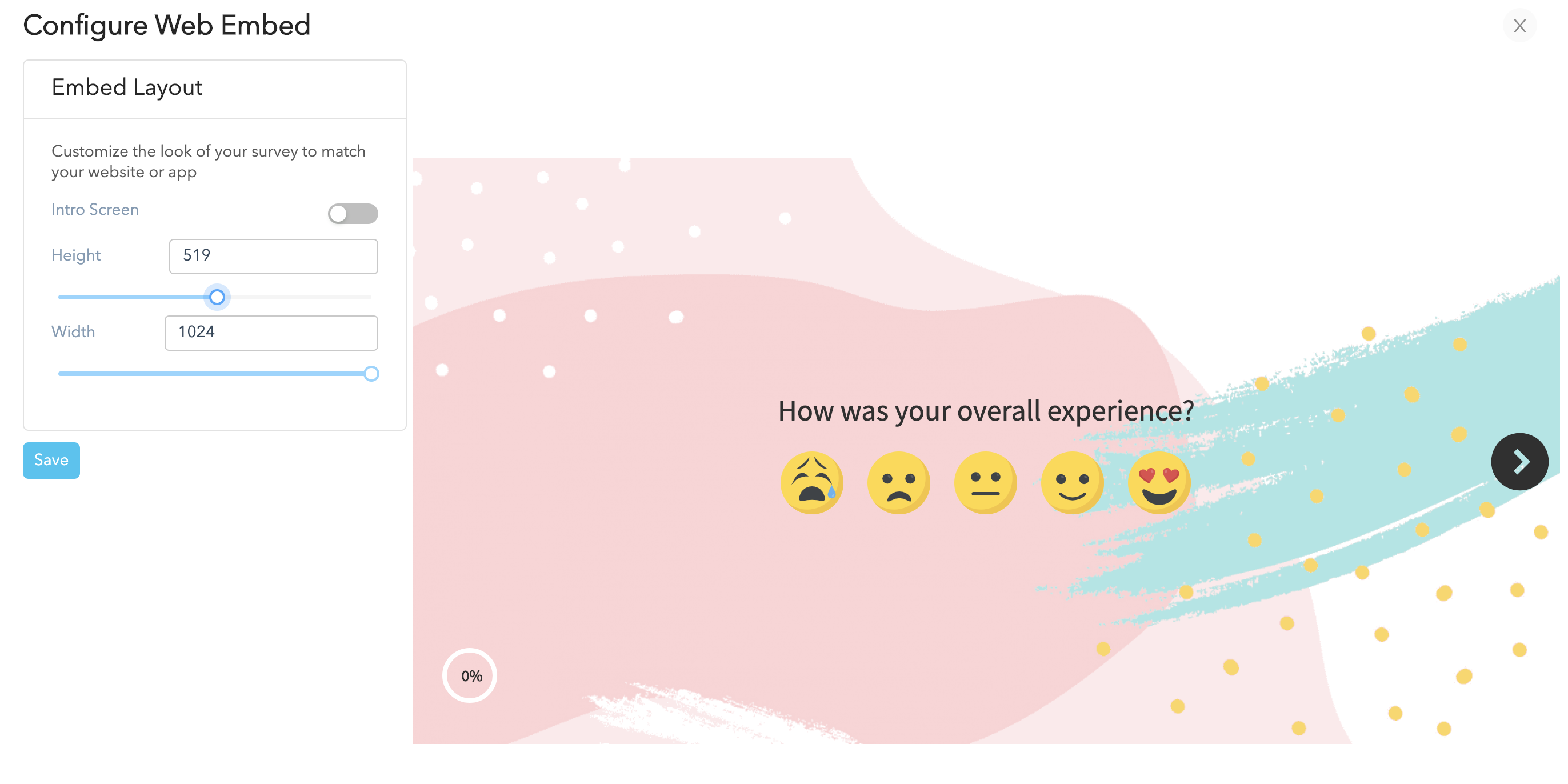 2. Web Feedback Popovers
Web feedback popovers are a great way to grab your visitor's attention and motivate them to provide feedback. You can control the behaviour of web popups and display them on various conditions and actions by the customers. You can choose to display these popovers as a pop-up or a slide open from the bottom of the screen.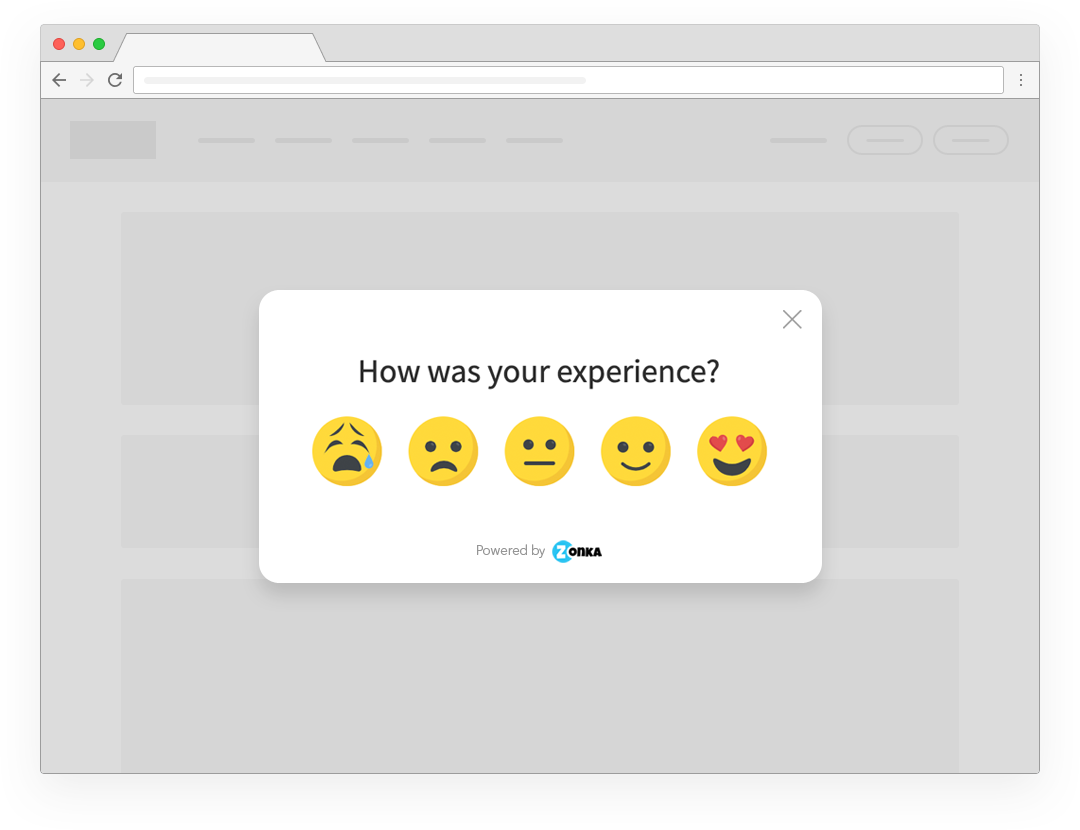 But you need to make sure that the popups do not appear on your website ever other second. Imagine yourself visiting a website to do online shopping or other important stuff and every other minute a popup appears on your screen asking for your feedback. How'd you feel? Frustrating, isn't it? Same way you need to use popovers wisely that it motivates to provide feedback, rather than irritating them to the extent of leaving your website.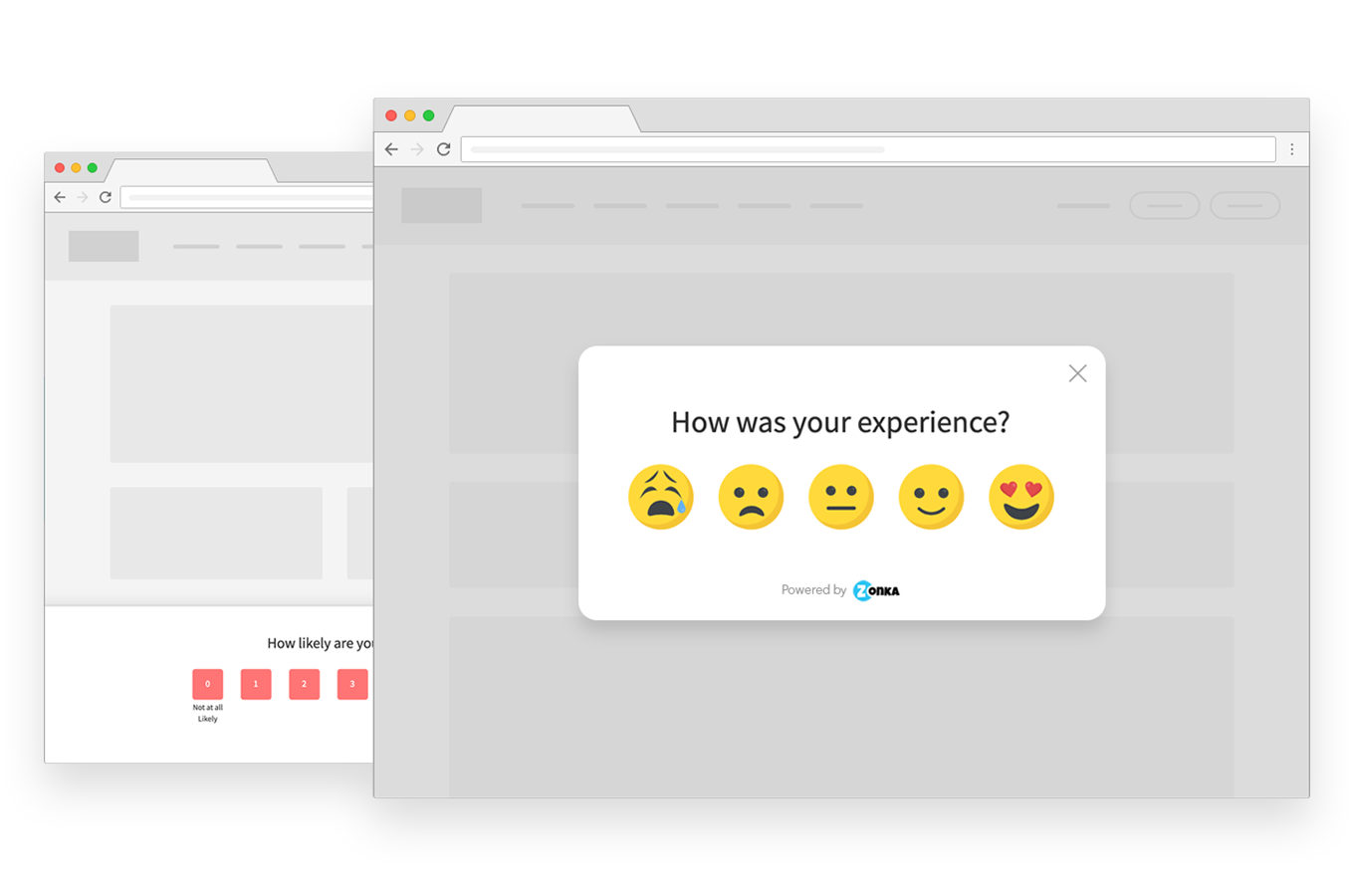 3. Web Feedback Buttons
This is yet another effective way of collecting Website Feedback. You can simply incorporate feedback buttons on your website and apply them wherever you feel would be effective on your website. The customers will get to see the button and go to the survey in a single click if they wish to share their feedback.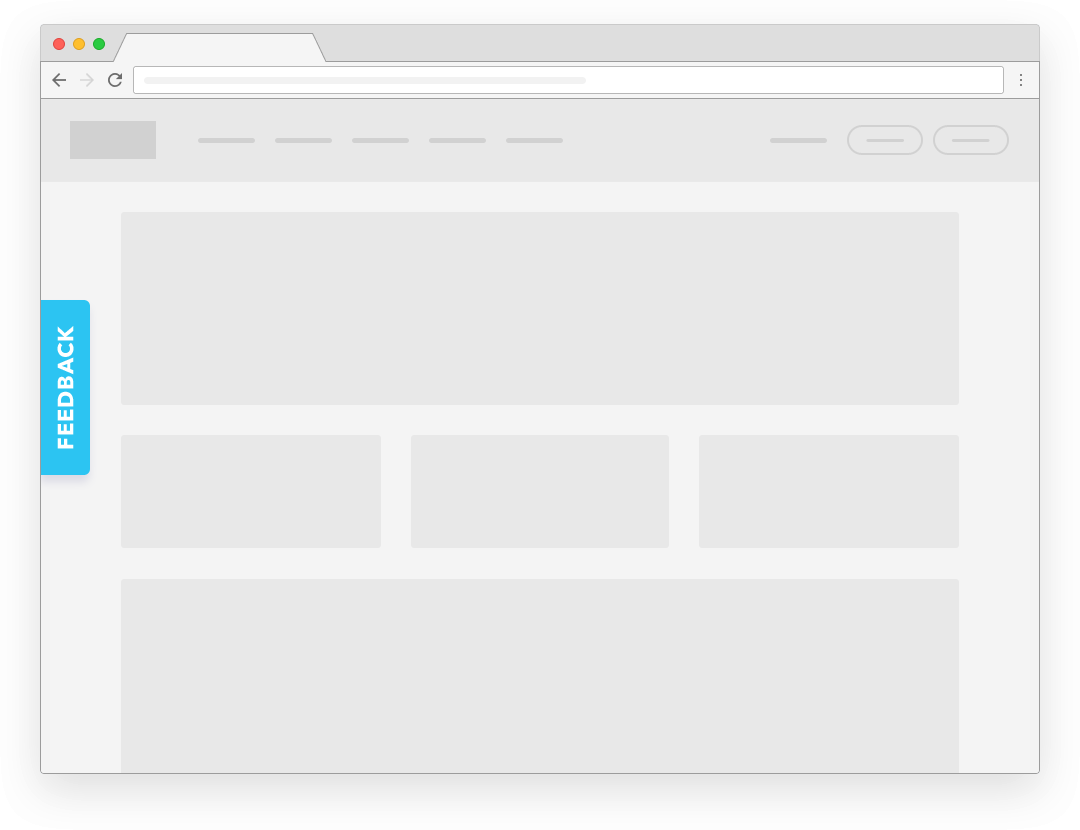 4. Contact forms on the website
Contact forms are also a good way to collect Customer Feedback on your website. Contact form is a form page on your website which asks the customers and visitors, information regarding their email address and other basic details along with the space to provide feedback or ask a question on the website.
Contact forms can be used not only to capture feedback but also to generate marketing leads. It provides you information of your customers using which you can contact them to resolve their issues and solve their queries thus changing even negative feedback into a positive one.
Learn more about the Website Feedback