You know that Customer Surveys are necessary for your business in order to collect Customer feedback. You create beautiful surveys, decide on questions to ask, decide the channel to send them to your customers and so on. But what if you don't receive a good response rate? Of course, you would not feel good watching all your hard work going in vain. Don't worry, we are not here to spread negativity!
In fact, we want you to take maximum benefit of your Customer Feedback Surveys which you can achieve by getting maximum responses to those surveys and we will help you in doing so. But before moving to the tips to boost your response rate, let's learn why it is important to achieve a good response rate on your surveys.
Why is it so important?
Your survey response rate is the report card of your survey's performance. Bain Insights reported, "Higher response rates lead to more accurate survey scores. Anything less than a 40% response rate for business-to-consumer (B2C) and 60% for B2B enterprises is a red flag". Now, did that raise your eyebrows?
We understand that these statistics for customer surveys reveal some numbers which are very hard to achieve. But trust us by the end of this post you will be some steps closer to achieving this far-fetched goal. Basically, a survey is useless without a response. A low response rate on the surveys results in misleading conclusions or maybe no conclusions at all!
If your customers do not respond to your surveys, there maybe several reasons around it. There may be a reason that customers are so unhappy that they don't feel like even talking to you and listening to any explanations because they don't want to go for your brand again by any chance. At the same time, there may be customers who are satisfied with your product that they don't feel the need for sharing any concern about it because it is a well know fact that Dissatisfied customers are louder than the satisfied ones.
Or there may be a case that they earlier have provided you some feedback but they didn't feel heard or taken care of. So they consider filling your survey a waste of their precious time now. There can be any reason among these or maybe any other reason for not filling a survey that you don't even know! So why not make your surveys so effective that you don't have to go through any such situation of guessing reasons for not getting a good response on surveys. Let' learn how you can do this!
How to Work on Response Rate?
We bring you 11 simple tips that will help you to improve your current survey response rates, guaranteed!
10 Ways to Enhance Your Response Rate
Know your audience
Create surveys that appeal in the first go
Define the purpose of the survey in the beginning
Create survey from the customers' point of view
Keep it short and simple
Personalize your surveys
Send Anonymous Surveys
Add logic to your surveys
Limit the number of open-ended questions
Show progress bar
Brand your surveys
Let's explore how these simple tips help you improve the response rate of your surveys.
1. Know Your Audience
Identify your target audience clearly and design the survey questions keeping them at the back of your mind. Be aware of the age, gender, and other such respondent demographics as they would help in creating exclusive survey forms. Also, consider your audience for the timings of the survey. For instance, if you are sending employee surveys, sending them the survey during the weekdays during your office timings will be most suitable.
2. Create Surveys that appeal in the First Go
The survey design is the first thing that your respondent notices. A well-put up survey with enthralling color schemes, an attractive background, and apt pictures does the work of a silent ambassador for your brand. If the respondent finds the visual appeal of your surveys impressive he/she will surely opt-in to leave a feedback for your survey.
3. Define the Purpose of the Survey in the Beginning
Maintain a transparency with your respondents by letting them know the purpose of your survey in the beginning itself. This encourages them to fill up the survey with utmost honesty and clarity. Also, the purpose of your survey conduct must be well thought of beforehand in order to avoid receiving feedbacks that lead you nowhere.
4. Create Survey from the point of view of your Customers
Use the tone that your respondent's want to hear and address them in that tone during the whole survey. Respect the respondent's time and try to wrap up the survey quickly. Make sure your survey does not exceed 10 questions.
5. Keep it Short and Simple
Always try to keep your surveys as short as you can and make them simple to understand and answer. Shorter your surveys, lesser the chances of survey opt-out. Also, keep your surveys simple that avoids using jargons and don't overload your surveys with the unnecessary dichotomous type of questions.
6. Personalize your Surveys
Personalization can do wonders for your surveys! You can add personal tone as well as by using survey skip and hide logic you can personalize the survey for the respondent. For example - If your respondent answers a 'Yes/No' type of questions then their initial choice between Yes and No options will decide which screen they will be sent to. This would make the survey more relevant, flowing and personalized.
7. Send Anonymous Surveys
Many people are not comfortable sharing their personal information. Anonymous Surveys are best for this purpose. In Anonymous Surveys, you don't ask for customer's details like name, phone number, or address. This keeps the customers' information confidential and they can comfortably share feedback and respond to the surveys.
8. Add Logic to Your Surveys
Using skip and hide logic while creating surveys in a Customer Survey Software helps in creating relevant and well-tailored surveys for each respondent. Logic gives the power of collecting responses from respondents with different and even opposite experiences, choices and point of views.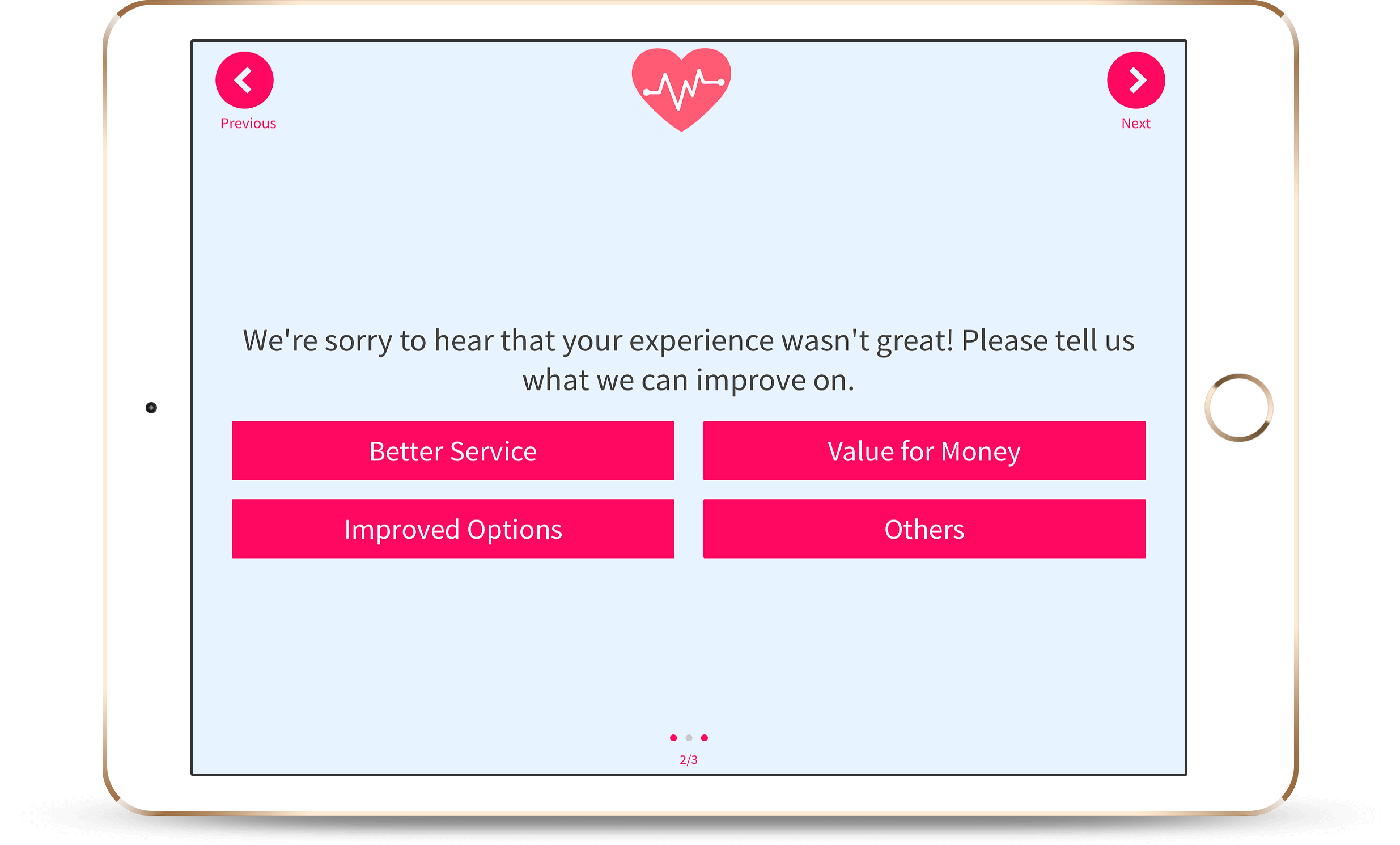 9. Limit the Number of Open-Ended Questions
Do not ask too many open-ended questions as they take more time and effort to fill. Close-ended questions, on the other hand, make it easier to analyze the survey results.
10. Show Progress Bar
Be considerate of your respondents' time. Let them know how long the survey will take to complete by showing a progress bar at the top or end. Respondents always want to know how much longer the survey will take.
11. Insert Your Surveys
Insert your brand logo and color theme and brand your surveys completely. Respondents would always want to see that the survey is coming from a reputable brand.
In this way, you can boost the response rate on your surveys by following these Best Practices to Create Effective Online Surveys.
Learn more about the Survey Response