For traditional financial services institutions like banks and insurers, times are tough. Amid an uncertain regulatory landscape, they must also compete with FinTechs, new technology-powered organizations that offer customers faster, simpler and lower-cost financial services. Traditional financial services must compete with these new players while continuously ensuring their relevance in an industry where consumer preference is increasingly towards digitization.
Neither can traditional financial services organizations afford to lose customers – dissatisfied customers either switch institutions completely or reduce their engagement with the organization. And where money comes into the picture – both for customers and the organizations serving them – everyone is a little sensitive.
The challenge for banks, insurance companies and others in traditional financial services is to continue to retain their customers and expand market share while also upholding the burden of regulatory compliance and the responsibility of consumer security.
In order to retain customers then, we must understand them – their problems, the source of their dissatisfaction, the reasons behind their choices, where they are on their journey in life and how we can assist. Data is the key – and feedbacks and surveys offer a simple yet effective way of engaging with customers and gaining crucial insight. Banks, insurers and other financial organizations are aware of this and are leveraging customer feedback to create a better relationship with their patrons. On-the-go feedback, in particular, is especially useful for gaining actionable insights.
Focus on Immediate Problem Resolution
On-the-go feedback is a great way to capture the minutiae of customer opinions and pain areas. It is immediate – it captures customer pain points almost as soon as they happen, and can consequently lead to immediate resolution. It is capable of picking up on nuanced consumer issues and feedbacks that might be missed in surveys conducted later, and increases customer engagement and is useful for improving your net promoter score. This is essential, as a promoter's lifetime value is 2.5 times higher than that of a detractor and detractors are also 2.3 times more likely to switch to another financial institution, research shows.
Offline surveys and on-premises feedback are a great way to capture on-the-go feedback – with automated kiosks to invite customer feedback at ATMs, and mobile feedback apps that can be used to capture customer insight immediately after interactions with tellers and executives. Mobile apps, particularly, can be used to get real-time customer feedback in the device itself so that staff and managers can address the issue even before the customer walks out the door. They also provide a host of other capabilities designed to help close the loop quickly and effectively.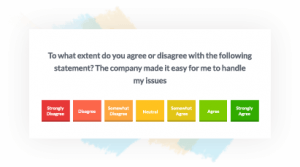 Improve Human Interaction and Engagement
On-premises feedback, taken through online or offline surveys apps on tablets, right after customer interactions within a branch, is very effective as it has a higher response rate. It can help gain insight into common problems that customers are facing and can even help in identifying areas where service and human interaction can be improved. And, despite the emergence of digital as a preferred method of banking, the human connection remains important within the financial services industry. McKinsey found that despite a clear trend towards digitization, for 30 to 50 percent of customers, visiting the branch for some, if not all activities, is still important.
For example, mobile feedback apps can be assigned to particular locations, to not only capture location-based data, but also to capture information about individual tellers as they interact with a customer. This data can be used to create comparative reports between different locations and identify customer-facing staff that could benefit from extra training.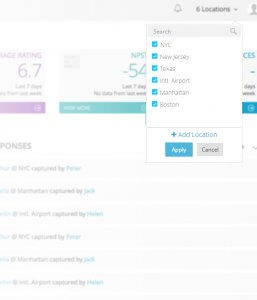 A shift to digital means the role of the bank branch is seeing a shift – from transactional and cash-handling to "providing advice and handling complex service interactions". Act on feedback that specifically relates to these shifts to ensure customer-facing employees are equipped to successfully assist customers.
Understand Customer Decision-Making
Offline survey and feedbacks embedded into mobile apps, or feedback taken at kiosks at particular transactional and engagement points can pick out trends related to specific activities and transactions. Why do consumers make the choices and decisions they do? Why aren't they happy with certain services? This data is also useful for gaining insight into the customer's decision-making process and the choices they make when interacting with the organization. Leverage this insight to promote services related to important customer journeys such as opening an account, or getting a mortgage.
Get a Multi-Dimensional View of Customers
On-the-go, on-premises feedback, through an offline survey taken immediately after key moments of customer interactions can capture detailed, valuable feedback in micro-moments of interaction and identify and record emotional responses. And while data is important, there's more that you can do to leverage these feedbacks. Financial services organizations can benefit from a more complete view of their customers – use observational techniques to complement data gathered from feedbacks. By training customer-facing employees to pick up on the subtleties of human interaction, as well as through the use of conversational feedbacks, a rich, multidimensional view of customers can emerge.
Create Broader Customer Profiles and Segments
An ethnographic approach further compliments customer feedback to provide deeper insight – in the creation of unique customer profiles and customer segments. Are there certain issues that affect particular segments of customers at different points in their life?
Where to bank or which insurer to choose are often choices that consumers make deliberately, and financial institutions can capitalize on an ethnographic mindset to create life-long relationships by understanding what is important to consumers.
Based on customers' particular needs at particular times of their lives, you can provide the right services and products, as well as complementary services that may not necessarily fall within the purview of financial services but can improve the customer experience and consequently set you apart from your competition. Banks have, in fact, accommodated multiple data sources to gain insights about what customers might need next and have used them to see a "20-times better response rate to pitches for a long-term lending product".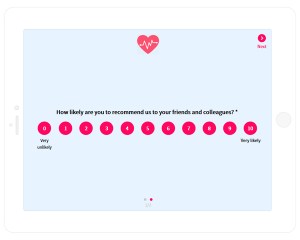 Ultimately, acquiring new customers and retaining existing customers remains top priority for all financial services organizations. The data gathered from feedbacks can be a goldmine for identifying pain areas and finding patterns; trends in complaints across customer segments; services or products that could do with fine tuning; improving infrastructure and IT issues, and more. However, data is only numbers without insight, and using customer satisfaction data from feedbacks well can offer actionable insights – essential for matching and surpassing the customer experiences FinTechs are offering, and ensuring the relevance of traditional financial services providers in the new world.
Explore how you can leverage customer feedback using top-of-the-line software and tools such as Zonka's mobile feedback apps for iPads and Android devices, and the on-premises kiosk option.
View this article as an infographic here.