Any interaction with your customers allows you to learn more about them and do better business with them. Whether you have a product or service, you need to connect with your customers, and they should be able to.
Take Feedback & Gather Data anywhere with the Offline Survey App🔥
Run surveys on any device in offline mode, even in remote locations and get real-time alerts, responses and insights.
Not having an internet connection should not limit gathering feedback. It is where offline surveys come into play. They make it easier to collect data in any location.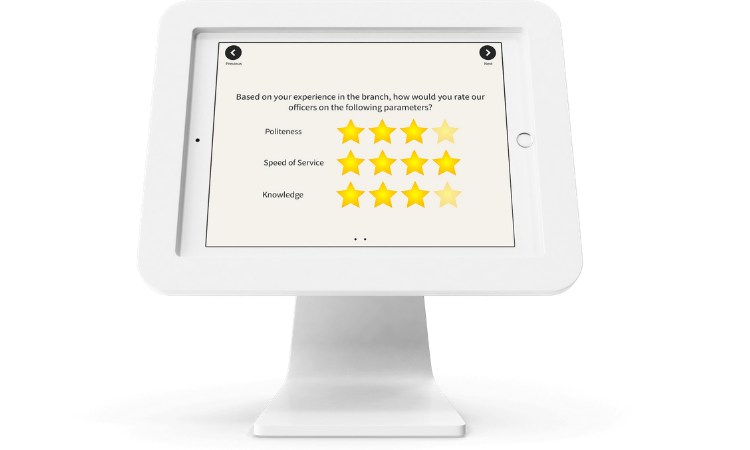 Here are some of the methods via which offline surveys get distributed:
Paper-based surveys: You need to print the survey on paper and pass out copies to respondents to fill out with a pen or pencil.
Offline digital surveys: You can create a digital survey and use the tool offline to collect answers. When you connect to the internet, the information gets synced with your database.
While paper surveys are a traditional and old way of gathering feedback, they have some notable drawbacks. Not only do they cost money to print, but they utilize a lot of resources.
You need to distribute, collect and manually enter the responses into an online system for analysis.

There are lots of benefits to using an offline survey app. Let's check out some of them here.
Benefits of Offline Survey App
Allows to take feedback without internet
Internet connectivity issues can occur at any time and happen at any time. There are instances of loss of signals, no connectivity, low internet speed, and more. But when you have an offline survey app, you don't need to depend on the availability of the internet.


An offline survey app works wonders when there is no internet connection, allowing one to gather customer feedback. So, you'll never leave the opportunity of getting customer feedback without an internet connection.
Stores feedback for a more extended period
An effective offline survey app lets you capture feedback without the internet and store feedback for weeks. For example, you don't need to worry about internet connectivity if surveying a remote area for a month's project. An ideal offline survey app can save the feedback for around 5-6 weeks. You need to take care of the device you are using.
Syncs automatically when connected to the internet
As soon as you connect the device to the internet, the offline survey app will automatically sync all the feedback. You don't require any reminders to do any manual task of syncing. The survey app will do it automatically for you.
It provides you with a better response rate
When you use an offline survey app, it has a perfect effect on the response rate of the survey. When people take surveys, and if the survey app gets stuck due to bad internet, customers tend to leave the survey in between as no one has much time to spare on surveys.

But an offline survey app eliminates this problem. It allows the survey to keep running smoothly even without an internet connection and syncs the survey data as soon as there is an internet connection. Offline survey app is a lifesaver for businesses when you want to use them in areas with bad signals.
Explore how the offline poll app helps you to conduct offline surveys without the internet.
Explore how Offline Poll App helps you to conduct offline surveys without Internet. https://t.co/U44LEP47NA #offlinesurveys #CustomerFeedback

— Zonka Feedback (@zonkafeedback) November 20, 2019
Uses Cases for Offline Survey App
Promotional event or during the set up of a stall
When exhibiting at an event, capture leads using a tablet app. The offline survey app allows you to get a grip on your audience. You can collect leads from potential customers. All you have to do is to create a lead capture form to gather valuable demographic data from your visitors. Include demographic questions like your respondent's name, age, email address, and contact information. Use a simple tablet survey or set up the kiosk tablet app for your visitor.
Running an E-commerce, food delivery, logistics or courier business
The point of delivery matters a lot in the above businesses. The quality of your delivery services is responsible for a large chunk of your customer's positive experience with your company. Use offline survey tablets to capture customer feedback at the moment. Equip your delivery executives with survey tablets to take on-the-spot customer feedback. Create a customer feedback form for your restaurant that covers customers' opinions about the speed of delivery, the delivery executive's attitude, etc.
When your customers aren't internet savvy
You may have target customers that are not comfortable with technology and the internet. If this is the case, you won't get the response rates and responses you need via an online survey.

An offline survey app can help you ensure you get customer feedback from all your target customers. A prime example is personal banking; despite a rise in digital banking, most customers prefer in-branch service. At the same time, you can leverage offline surveys and capture customer feedback via a tablet kiosk survey app.
Create an Offline Survey with Zonka Feedback
Zonka Feedback makes it easier to create a survey to take anywhere you go. The user-friendly interface offers ample customizable survey templates you can adjust to match your preferences.

You can also create a survey from scratch. Many customizable options include different questions, branding, form structures, etc. You can use skip logic to skip survey screens based on question choices, with hide logic in surveys, hide survey screens based on question choices.